I had a mission today. To see and photograph as many casinos as possible in Las Vegas, and then get the heck out. I don't really enjoy gambling, so I have no reason to visit Vegas besides perhaps to see sights and shows. But it's not particularly fun when you don't have anyone with you. It wasn't that long of a day, but I certainly did a lot of walking, and did end up leaving at a decent hour in the day.
I stayed at the Tropicana, but the first casino I visited was Excalibur. I didn't get any particularly good shots there, so let's move on..
Here are a few pictures of New York, New York.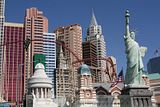 Followed by the Luxor and Mandalay Bay combo shot (haha), and a picture inside of the Luxor.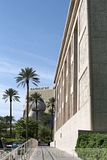 Next we have the interior followed by the exterior of the Monte Carlo. The shopping area had some construction going on, but it wasn't all that exciting anyway. I believe this was the first hotel I ever stayed at (many years ago) in Vegas. I was underage, so the highlight was getting my pepere to see Lance Burton with me. That and the buffets of course.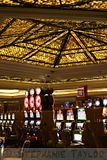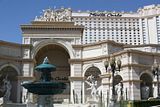 Here is a single picture of Paris Las Vegas. I think you can tell by looking at it so I feel silly even having to write that. :)
I took quite a few pictures at the Conservatory and Botanical Gardens at Bellagio. If it weren't for all of the people, it'd be quite a reasonable place to chill. Quite lovely.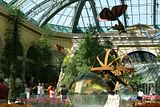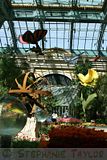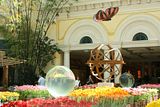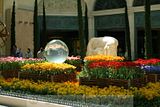 And then I went into Caesars Palace, which was always one of my favorites. I always liked how the shopping district had a glowing sky overhead. They aren't the only ones who do this anymore with the ongoing construction of new casinos.
Such as the Venetian.
The Palazzo.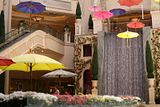 I wandered practically to the end of the strip so that I could check out Treasure Island. I felt the time crunch though so didn't really wander around inside much.
I took a few more pictures and called it good.
Now it was time to head to Zion. I arrived later in the day, so I didn't take the shuttle which serves most of the park. You can only self-drive through a smaller section of it. I did like what I saw for the most part, but as the sun started to set, the picture taking was actually made more difficult due to the sun being blocked by the many monstrous rock formations.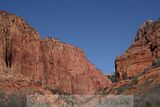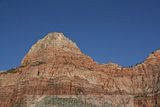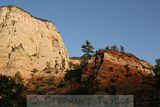 Now that I think about it, it's funny to go from Vegas to Zion..