New Orleans
Today I spent the whole day walking around the French Quarter in New Orleans. I guess I always had a feeling I'd like this place..I actually had a t-shirt which said the French Quarter in high school now that I think about it.
I started at the Lafayette Cemetery No. 1. I didn't find No. 2, but I wasn't really looking. I was a fan of the book the Vampire Lestat and the book/movie for Interview with a Vampire. I guess No. 1 is the one featured, and also is featured in many movies. There was a sign at one of the graves saying something about a movie that was filming around there.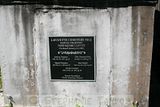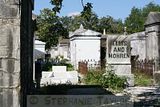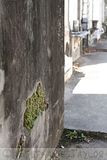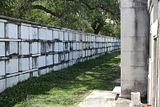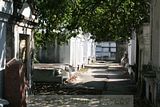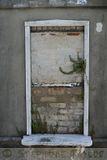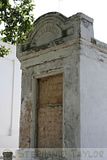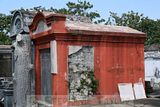 I do enjoy a good cemetery from time to time. After walking through most of it, I headed toward the French Quarter and to find parking.
I saw these really cool sculptures while driving, so I stopped before getting to the French Quarter. This is St. Mary's Park, and this is part of the "Riverstones" sculpture by Terry Weldon.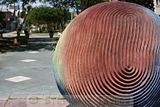 These were taken on a nearby street.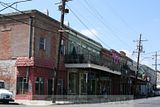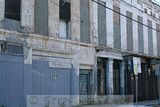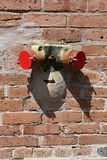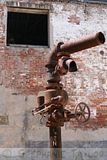 I saw signs that said "Riverwalk Marketplace" and thought that'd be cool to check out. Here are some pictures in that area.
And inside of course.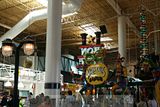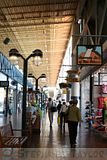 Road trip. Ahhh!
At the other entrance to the marketplace is a nifty fountain.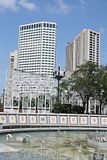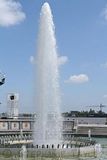 And then a train thwarted my path.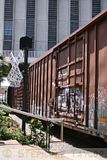 to Canal Street.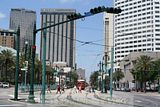 At this point I decided to move my car. I had parked on some side street with pay per hour parking. I'm actually not sure why, when or where I took this picture. Actually I do know when because my camera tells me so. Apparently it was 1:23pm.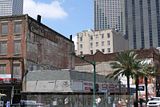 I found a nice parking spot on Decatur St, and soon after, I saw this sign which tempted me.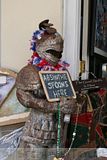 It was false advertising. They only had one spoon left. I never knew I'd want one, but for some odd reason I bought that only spoon. They told me it was the last one, and it wasn't just a sales pitch. I walked back to my car later and saw the sign was gone and now I noticed they had sword canes! Nuts..that sounds way cooler now that I think about it. Maybe I'll buy one the next time I'm in New Orleans, for some other unknown reason.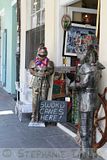 Here are some bits of the French Quarter.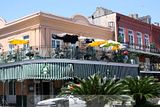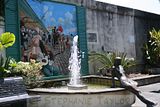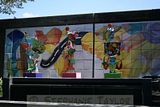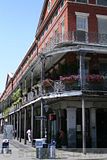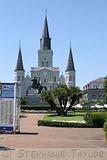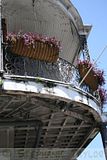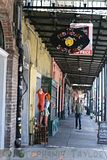 I arrived 4 days before the Jazz Festival which was unfortunate. There were still plenty of bands playing for free on the streets, etc, so it felt like a festival to me.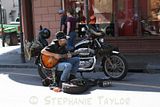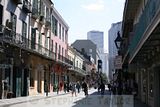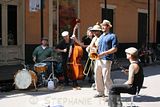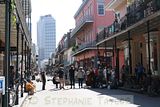 I wandered pretty aimlessly just checking out random streets and neighborhoods.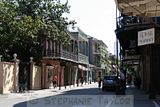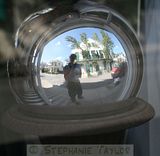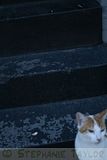 And then I decided to go to St. Louis Cathedral, which I had passed by a few times on my continual walking journey.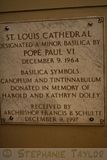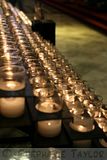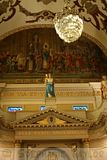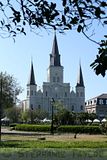 Many more sights, many more streets. I was a walking maniac. It's a great city for that in my opinion. Maybe not at night, but hey..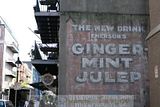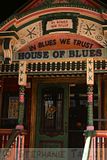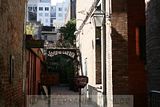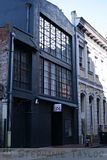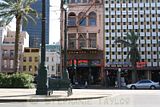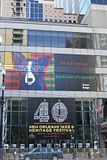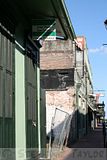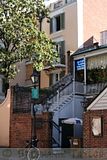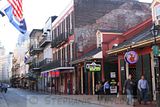 And I also went to another cemetery but it was too late in the day by the time I got to it so the gates were closed.