After a short time of sleeping, I was on the road to Disney World with a friend. It started off cloudy, but turned out to be a pretty nice day.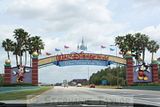 Here's a picture of the boat ride over to the park.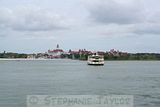 Swiss Family Robinson. It wasn't all that exciting, but it looks kind of pretty.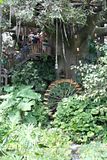 This is from the Country Bear Jamboree.
The parade really did sort of scare me. The performers were so happy that I thought they may be made of plastic.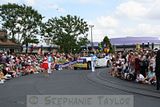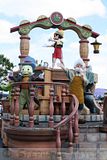 Cinderella's Castle
I didn't take many pictures since a lot of the time spent here was either waiting in line, on a ride, or eating. It was pretty fun, and I seemed to stay awake pretty well throughout the entire day.