I liked waking up in a National Park so much, that I decided to do it again. I made it to Canyonlands National Park and watched the sunrise here. I also went hiking over very very large rocks which was quite fun, though possibly dangerous. I didn't see any other hikers on the trail, and it wasn't always easy to find the marks, which were generally small piles of stones every so many feet.
The Canyonlands is also broken into smaller sections. I first visited Island in the Sky, and then The Needles, which I admit felt very rushed. Especially since I was looking to see Arches National Park by the end of the day.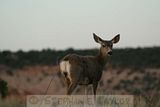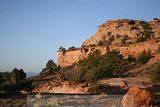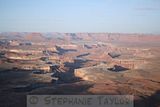 I pretty much drove to Needles and drove through the Needles, hardly seeing anything at all. When it started to get late, I headed back towards Arches National Park so that I could get some sunset pictures there.
These pictures were taken all around the Needles area, including getting to and possibly leaving the park.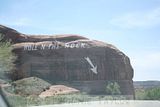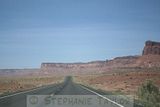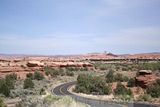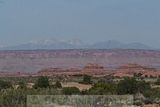 And finally I made it to Arches, which I was very much looking forward to. I did do a small amount of hiking here, but was really rushed due to my late arrival.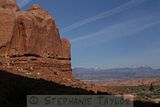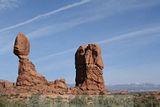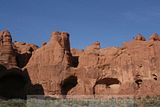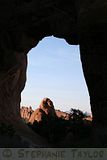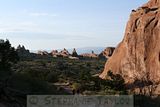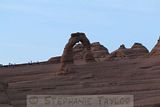 I would definitely have to revisit them both if I wanted to get a full idea of what these parks had to offer.