I woke up before the sun had risen and continued driving toward St. Petersburg. I guess I put St. Petersburg Beach in my GPS by accident..or was it an accident? I'm glad I arrived just as the sun was coming up. Perfect timing!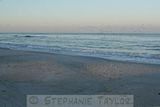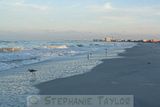 I was parked at metered parking and thought I could maybe find a better spot, so I drove around for awhile trying to find one.
I snapped this photo quickly while in my car, but I found it funny.
I found a public parking lot where I could choose to park as long as I liked, so I decided to stop and rest on the beach for awhile.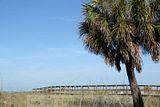 And then some birds decided to act out in front of me.