Today was just a driving day for me. I had decided on driving up through Salt Lake City on my way to San Rafael, California. I had only been through Salt Lake City once before and had remembered there being a long stretch of salt flats that for whatever reason caught my imagination. It was like snow in beautiful weather, and I remembered it stretching forever. Going back, it wasn't quite the case and it didn't seem as important. I did some drive by pictures until I could find a rest area to stop at. I'm pretty sure this is the Bonneville Salt Flats, though I keep seeing Utah pop up. I'm pretty sure I had driven into Nevada at this point though.
Some of these are repeats under different settings.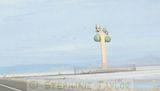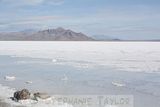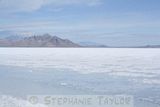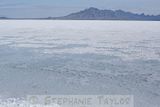 This sign amused me.