All of the years I lived in California, and especially for the small amount of time I lived in San Francisco, I wanted to visit Alcatraz and never did. It was always the cost that kept me away, but when you're on vacation you expect to pay for things. I did visit California a few years back and still didn't see it, but I vowed that the next time I visited I HAD to see it. So I did!
I read that the tours sold out so it was best to purchase the tickets in advance. We did, and we almost regretted it. We just barely made it on board before leaving! I had to run with my bag (with my laptop in it) slamming against my back..not fun. I would've been very disappointed had we missed the boat.
It wasn't the nicest day out, and it sprinkled here and there, but since most of the guided audio tour was inside, it worked out okay.
Here's a picture of leaving San Francisco on the ferry.
And here's arriving at Alcatraz..finally.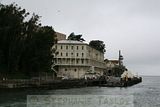 Walking up to the building where the tour begins.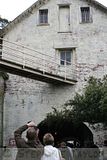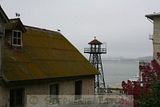 Here is the recreation yard, part of the cell house, an empty library (sad!), and a guard station.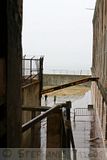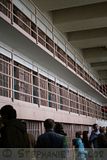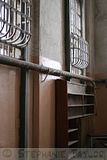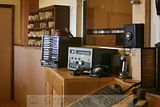 Not all of the cells were in such bad shape, but this one really caught my eye.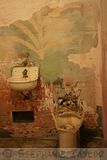 And apparently the kitchen had those black borders where the knives were meant to be so that they could tell if one went missing.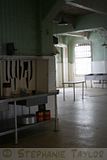 I decided to take a picture of some etchings..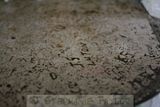 And then the tour ended and we started back to the line to get on the ferry. I liked the fact that you could go at your own pace and explore on your own if you'd like. If I ever went again, I'd like a human guided tour at night. Reminds me of the Winchester Mystery house when I lived in San Jose. I did the morning tour, and I heard they had a night tour and I found that interesting.. Something about night tours!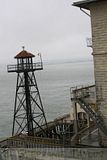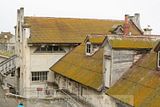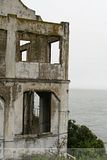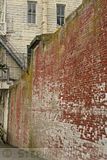 After Alcatraz, we decided to go to Haight St.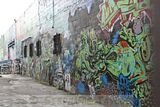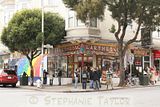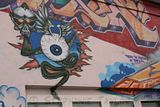 And from there we were close to Twin Peaks and I'd never been, so my friend directed me. I didn't realize how low the clouds covering the city were until we went up there. It was incredibly foggy so we had to wait for some of the sky to clear to get some pictures.