I woke up relatively early this morning so nothing was open. I went over to the Space Needle and waited for EMP/SFM (Experience Music Project, Science Fiction Museum and Hall of Fame) to open. Both are pictured below.
Finally EMP opened. I don't have many pictures from it only because photography seemed to be prohibited in most of the sections. It was a great museum though. I checked out nearly every exhibit with my full interest which was a bit of a change from the average museum.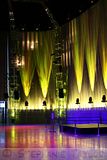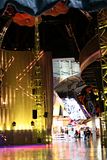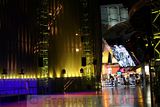 After spending a lot of the day wandering around the museum, I decided to head out of town toward Yellowstone. I didn't really want to spend money on another museum, and I didn't want to wait around until 5pm because my parking would run out not long after and parking is quite expensive in Seattle. I did find a good deal right next to EMP in an open air lot though (if you're staying for the full day).