I spent the entire day wandering around in Portland, OR. I found free wi-fi so easily that I just decided to research things to do, mostly free. The sky was looking like rain, but still had some sun, so I thought I'd start with nature in case it did start to pour.
I found a beautiful trail in Forest Park to check out. There were people from a local college collecting samples, and a lot of dog walkers and runners. Quite a nice hike!
Since I'm a fan of zen gardens and Chinese and Japanese Gardens, I decided to actually spend a little money and head to Portland Classical Chinese Garden.
I arrived just in time for one of the guided tours and stuck around for a bit until wandering off on my own. I caught up with the tour here and there, but sometimes I find beauty more interesting than information.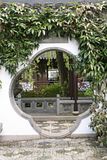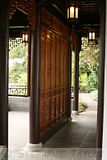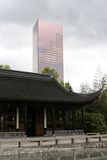 I went up to visit the Portland Rose Garden next, but it wasn't really in season and not much was growing.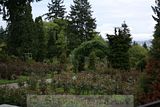 After this, I went to OMSI (Oregon Museum of Science and Industry). I paid admission and then wandered around, quickly realizing it was more of a museum for children than adults. I went back to the front desk to ask if there were any exhibits more suited to adults and the girl said no. She felt bad though since I had just bought the ticket and was obviously not that interested, so she got me a free ticket to the OMNIMAX theater to watch Wild Ocean. Being a huge fan of the underwater world, I was more than happy to accept.
After the movie was over it was starting to get late but my friend still hadn't gotten out of work. I took some night shots of the city until it was time to meet up. I haven't practiced with night photography so much, so it was quite fun! I'll have to go back out and do more some time.