Today I drove through South and North Dakota. I woke up relatively early and starting from Wyoming, drove to Mount Rushmore first.
I'm not sure if these were all in Wyoming or South Dakota.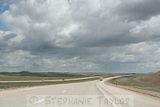 I wasn't all that excited about Mount Rushmore but I figured since I was driving right by it I'd check it out. Maybe I was a little upset because I had read about how this monument made the
Native Americans feel
.
And a few more on the road pictures. Most of these are road pictures since I had a lot of ground to cover today.
I stopped a few times of course for gas, water, food, etc. And to take a picture of this off an exit to a very small town (I think it may be New Underwood).
I don't know why this seems familiar. Are there a lot of "World's Smallest Biker Bar" places out there? Reminds me of something out of a Quentin Tarantino film.
And more pictures on the road. The skies were very gray for the most part, and I approached a gray wall for at least 10 minutes, until finally I entered into it. It poured hard for only a few minutes, I saw the "Entering Central Time Zone" sign, and it suddenly started clearing up. Now the gray skies were behind, and a rainbow ahead. It was sort of symbolic to me. My heart will always be on the east coast.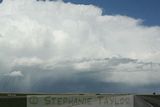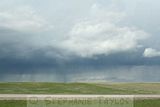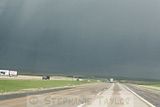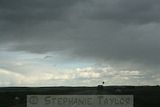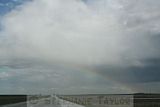 I didn't really get to see North Dakota in the daylight, but it was beautiful driving towards it.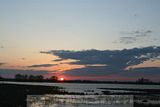 My plan was to head to Fargo to "scare myself". I was going to try to find a now entering sign and take silly pictures, but I failed. I barely made it to Fargo without running out of gas, so instead of having the silly Hollywood approach, I considered Fargo my savior. I decided to go for a beer instead. Here is a picture of the street I found my beer on! I went to The Empire and really enjoyed the atmosphere for the most part. When I asked someone outdoors having a cigarette how to get to Minnesota, some people nearly giggled. I guess Fargo is practically in Minnesota and I was only about 2 miles away.