My second day in Berlin I picked up a Stadtplan (city map) at hotel reception before heading out. It didn't stop me from getting lost though. It didn't help either that the area the hotel was in was covered by a key of the downtown landmarks.
I ended up here after being lost for at least 2 hours I'd say. I was going through many neighborhoods which I'm sure not many tourists get out to see! I biked at least 50 miles a day for 3 days in the city and still didn't see everything. That's what happens when you get lost I guess.
This was near Lengeder Straße
I somehow managed to work my way into the city, though not the inner city..yet. I found a church so I took a picture.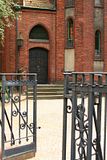 Still working my way into the city center (Mitte).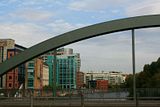 The Italian Embassy.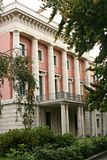 A row of houses near Potsdamer Platz.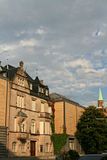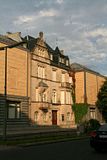 I took a lot of pictures of St. Matthew Church (St. Matthaus Kirche). This is a back view.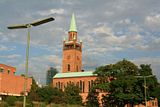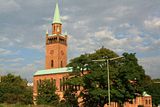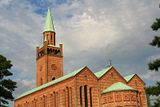 Potsdamer Platz
The American Church in Berlin near Bülowstrasse.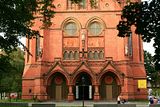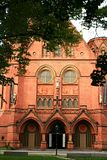 Interesting buildings