The last day of our vacation, we slept in, and then decided to go to the Alaska Zoo instead of the Alaskan Native Heritage Center. My mother chose, and I'm glad she did, only because I hadn't seen Dall Sheep on any parts of our vacation, and I'd really wanted to. It was also cheaper than the Native Heritage Center, costing only $10 for the both of us, due to the
Toursaver
, which we used on almost everything on our vacation.
The Zoo was like any other Zoo really..except I got to see the Dall Sheep.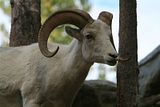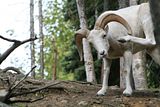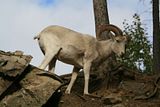 There were also Polar Bears: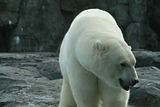 A baby Arctic Fox, An old Amur Tiger, a Snow Leopard, and Coyotes: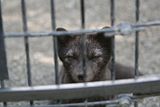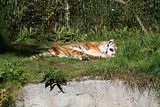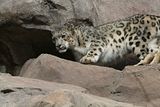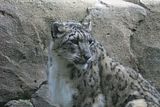 Brown Bear: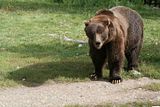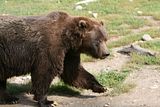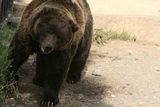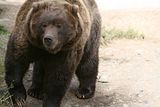 Maggie the Elephant, who is
moving
to probably San Andreas, California.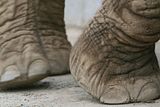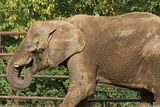 Things that weren't caged..
A bee on a flower:
And Squirrels (Why do they always seem to be eating?):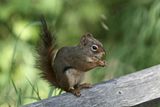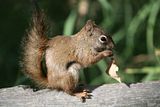 I wish we could've seen the Wolverine, but it was, or they were hiding.
When we were done there, we decided to head over to the airport slightly early so we could drop off the rental and find our gate.
The plane was about an hour delayed, which wasn't a big deal since it didn't effect our flight schedule. I took a few pictures on the plane, but I didn't have the window seat, so I didn't want to be rude.
The view from above made me wish I didn't have to leave..it was really an amazing place to visit, and I know I must return one day. I didn't see enough.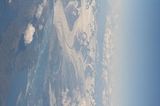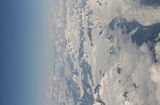 We made it to Seattle, and it was already starting to get dark. I'll really miss the long days of Alaska. I guess I can be happy to know that they don't last forever..going back some time in the winter does seem like a possibility though.