We had planned to leave Anchorage at 8AM, but didn't end up leaving until 8:40AM due to getting lost. We were supposed to be there an hour early to check in for our Renown Tour: 6 Hour Kenai Fjords National Park Cruise, which began at 11:30AM. The drive to Seward was beautiful, and was a little over 2 hours from Anchorage. We ended up getting to our next tour right on time.

Driving toward Seward.


A mural in Seward.


After eating, I went up to the top open air viewing deck. It was very cold and windy, unless you stood in the right areas. Pictures heading out of the Resurrection Bay.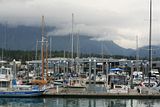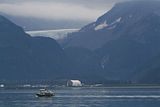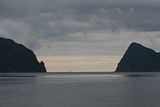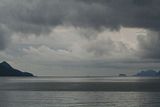 Dall's Porpoise: They were very playful, and jumped alongside and in front of our boat for a few minutes, giving everyone a great view. It was as though they were escorting us.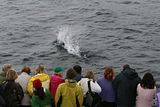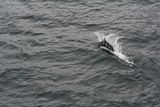 Sea Lions: What would the ocean be without sea lions? They sure do pick lovely scenic area's to take their naps.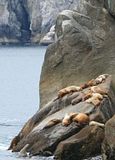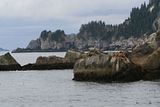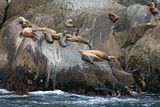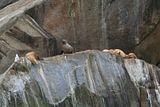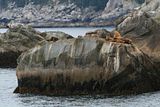 To be continued..