I went back to Monument Square to see what was going on. Just test runs but I caught a few pictures. I didn't have the right lens and couldn't find a good spot, so this will be short. I didn't stay for the event, but hey, some things are more important..like..dinner.
Portland's "Downtown Showdown".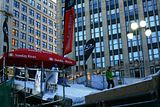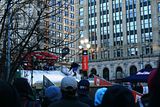 The last two are cropped from the above.