Again, a walk in Portland. Since I rarely leave the city anymore, it seems I take pictures within walking distance more than anything.

This always catches my eye. I don't know why, but I seem to like rust a lot.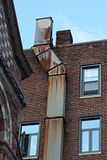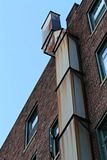 I also like taking random shots of graffiti. I guess I'm just a little jealous..I have always enjoyed being up on roofs. My bedroom, when I was growing up, had a window to a roof, and I'd sit out on it often. It's one of my favorite places to go..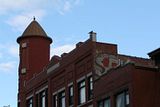 I'm also fascinated by fire escapes. Going up along the side of a building, or being on a roof seem like lots of fun.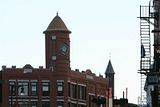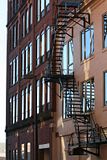 They're redoing the wall on the back of the Asylum. I'm quite disappointed that parts of it seem like an advertisement for cereal? It was pretty cool to catch them "in the act" though. Still, I'm glad I took pictures of it before it was redone.
A few pictures
of the old wall. I look forward to seeing the end result and will go back a few more times to continue photographing the progress.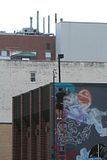 Now for some random shots.