Portland Headlight and the coast. I missed getting the shot I wanted because my camera zoomed in too much. I've just ordered a wide angle lens to help possibly remedy the situation. I'll have to go back and try again.
We followed the trail away from the big fort and Portland Headlight, and found that there was a mini fort where I hadn't known one existed. I took a few pictures of that.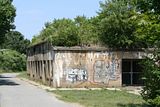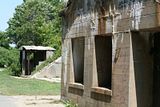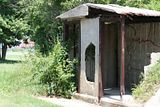 Made a quick stop to take a picture of Spring Point.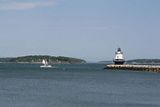 And then headed to Bug Light to take a few more pictures.