No the orchard and the stables aren't the same place. :)
This picture was taken before hopping on the "shuttle" to pick some apples.
And when the apples were picked, we headed over to see my Mother's horse. This isn't her horse..
These are random pictures.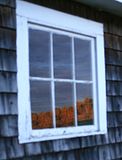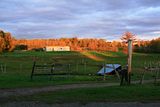 And my Mom's horse.
And lastly, his father.